Análisis wavelet y aplicaciones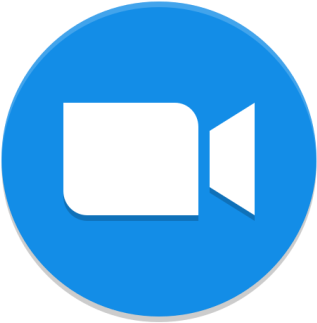 Organizadores: Victoria Vampa (victoriavampa@gmail.com), Liliam Alvarez Díaz (lilliam@ceniai.inf.cu), María Teresa Martín (mtmartin@fisica.unlp.edu.ar)
Lunes 13

Martes 14

Miércoles 15

Bases B-spline wavelet ortogonales en el intervalo en la solución de problemas de valores de contorno

Lucila D. Calderón, (Universidad Nacional de La Plata, Argentina), joint with María T. Martín

Wavelets y análisis multirresolución constituyen una herramienta atractiva para la resolución numérica de ecuaciones diferenciales. La utilización de bases wavelet en los métodos wavelet-Galerkin permiten obtener esquemas numéricos eficientes y de elevada precisión.

En el marco de un Análisis Multirresolución (AMR) en el intervalo, se propone la construcción de una base B-spline wavelet con un requerimiento de ortogonalidad sobre sus derivadas entre distintas escalas de aproximación. La base está formada por wavelets interiores (que se obtienen de traslaciones y dilaciones una wavelet madre) cuyo soporte está contenido en el intervalo y wavelets de borde especialmente diseñadas. Al aplicar estas bases en la discretización de ecuaciones diferenciales de segundo orden, mediante esquemas del tipo wavelet-Galerkin, conducen a la resolución de sistemas lineales. Debido al soporte compacto y la condición de ortogonalidad requerida, las matrices asociadas tienen buenas propiedades, son ralas o esparcidas (diagonales por bloques y cada bloque es una matriz banda) con número de condición uniformemente acotado, lo que permite eficiencia en los cálculos y buenos resultados de convergencia a la solución con bajo costo computacional.

Wavelet Analysis in Space Research at the Applied Mathematics and Geophysics group at INPE: advances and overview

Margarete Oliveira Domingues (Instituto Nacional de Pesquisas Espaciais, Brasil), joint with Odim Mendes and Muller Moreira Lopes

This presentation aims at a comprehensive view of ongoing research efforts in multiscale analysis applied to challenges in the context of space environment and its electrodynamical effects on the Earth and nearby regions. Based on the developments by the INPE group LANCE and collaborators, the content explored takes an overview and the next steps on the multiscale research. We discussed some results obtained in the wavelet analysis of space and geophysical dataset and their implication on understanding the physics processes. Moreover, we present the first successful results obtained in the wavelet-based multiresolution regularity detection methodology with the generic block-structured mesh adaptation in evolutionary partial differential equations. In particular, the solvers that will permit fast and reliable space weather magneto-hydrodynamic simulations and their needs in the multiscale real time-space data modelling in future.

Algoritmo para recuperar señales espacio-temporales con descomposición rala utilizando diccionarios wavelet: aplicación al mapeo electrocardiográfico

Santiago F. Caracciolo (Universidad de Buenos Aires, Argentina) joint with César F. Caiafa, Francisco D. Martínez Pería and Pedro D. Arini

La construcción de imágenes a partir del electrocardiograma de superficie es una técnica de diagnóstico médico utilizada para estimar, no invasivamente, el potencial eléctrico en la superficie del corazón (epicardio) a partir del potencial eléctrico en el torso del paciente.

Para llevar a cabo dicha técnica, se requiere 1) una imagen médica con la cual se puede crear un modelo del torso y del músculo cardíaco, 2) la adquisición no invasiva de una gran cantidad de canales electrocardiográficos. A partir de lo mencionado, puede estimarse el potencial eléctrico sobre el epicardio, a través de la solución a un problema inverso mal condicionado el cual debe ser regularizado.

En el presente trabajo se desarrolla un algoritmo de optimización rala (del inglés, sparse) diseñado para modelos lineales con estructura de Kronecker el cual fue penalizado con una mezcla entre la norma 21 (LASSO de grupo) y la norma 2 al cuadrado (Tikhonov). Nuestra hipótesis se basó en que el potencial epicárdico puede descomponerse de manera rala en diccionarios creados a partir de funciones y/o escalas wavelet.